UNIQUE.
Our SCHURR cow-brush is unique and differ to all other cow brush-systems:
patented construction for easy up and down movement about 25 cm (9,8 inch), best body adaption

movable to all directions – through strong elastic rubbers – unique advantage of a SCHURR cow-brush

energy-saving EC-motor
APPROVED.
Thousands of cow-brushes are worldwide in use. For more than 25 years, our cow brush is characterized by:
non-kink bristles made of 100% Nylon

stable, robust and service-free gearbox

less space requirements

suitable for outdoor
LONG-LIVED.
Survey about cow-brushes – november 2013:"SCHURR is the best."TOP-AGRAR (Germany's well-known agricultural magazine) 
2 year warranty on all parts

very long service life, fully hot-dip galvanized 

very long service life, fully hot-dip galvanized 
SCHURR cow-brush 2-brush-
system type C12 green/white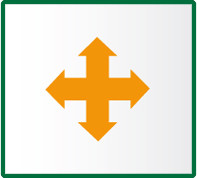 SCHURR cow-brush:
flexible to all directions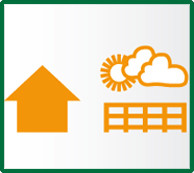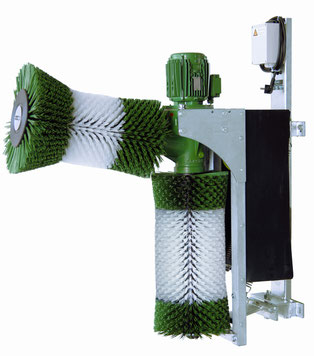 SCHURR cow-brush 2-brush-
system type B00 green/white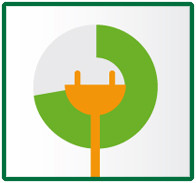 VIDEO AND PICTURES.
"A picture is worth a thousand words" – but a video says much more!
On pictures cow-brushes look similar – in the video and in practice you see the differences. Quality has its price. Quality counts.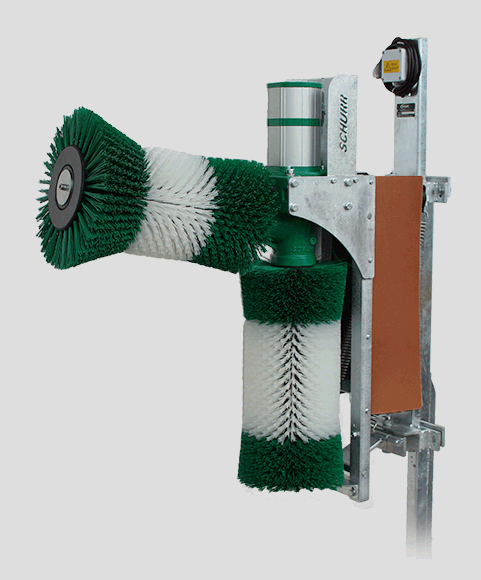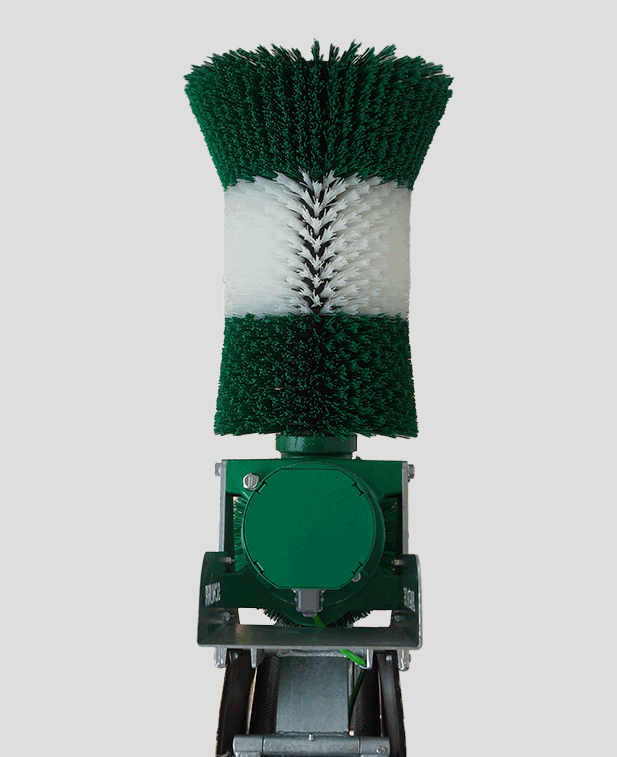 Send us a photo of your SCHURR cow brush –
we will publish your photos on our website and send you by mail a small gift.
TECHNICAL DATA AND SPECIFICATIONS.
All our products are developed by ourselves and are manufactured in our own production here in Germany by us.
Parts are manufactured specifically and exclusively for us.
Long-term partnerships with our suppliers ensure reliability and consistent quality.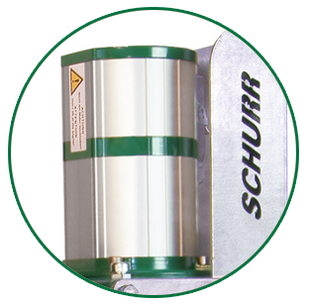 standard motor 230 V / 50 Hz – 0,37 KW (CSA/UL, 60 Hz, , 220V, 110V also available) – NEW: type C12 with energy-saving EC-motor

Average consumption EC-motor ca. 170 W/h (Standard-Motor ca. 280 W/h)

size adjustment of approx. 25 cm/9,8″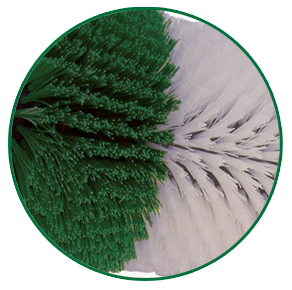 weight ca. 130 kg / 286 lbs

recommended installation height ca. 1,50 m (59″) bis 1,57 m (62″) from floor

less space requirements, only 1,1 m (43″) from wall to the front of the upper brush

brushes shaped to fit body contours
up to 100 cows/unit – period of use: approx. 8 – 10 min per day per cow

60 rotations per minute

constant angle of the brushes (100°)

changes the direction of rotation when overload  occurs
LEAFLET/BROCHURES.